Training for all levels
At Emerald Gym we strive for authenticity and ensuring the training you receive is tailored to your level. Whether you're picking up a pair of gloves for the first time or refining your skills and condition for your next fight – we're here to help you reach your goals.
Muay Thai
Muay Thai –มวยไทย- is a combat sport of Thailand that uses stand-up striking along with various clinching techniques. This discipline is known as the "art of eight limbs" as it is characterized by the combined use of fists, elbows, knees, and feet.
Brazilian Jiu Jitsu
Brazilian Jiu Jitsu is a Grappling Martial Art which spezializes in Ground Fighting Techniques. The Aim is to control the opponent and eventually use a Submission technique to render him unconscious or attack joints. Of course this is trained in a friendly and respectful manner without any danger.
Train with the best
Our classes are run by former champions and active competitors with hundreds of fights under their names as well as years of experience. Train with seasoned professionals and watch your skills improve at lightning speed.
The gym is beautifully set at the foot of a mountain and easily accessible after taking a side road from the main street from Ao Nang Beach.The gym is spacious and well equipped. Gym owner and staff are all very kind people and encourage wholeheartidly your progress. I stayed for a week and even then the trainers look at you individually with a lot of 1on1 with 2(!) 5×3 pad sessions morning and evening. Suitable for bloody beginners as well as fighters who want to fight. Would definitely recommend.
What an amazing gym!!!
Took my boys kai, Casey and mayson to do some thai training today 😊 such a friendly atmosphere with some lovely trainers to help with our moves …. Teaching great technique and giving us one of the best experiences in thailand we thank you 🙏
Belle expérience au Gym d'Eve et Wilfried.
Le cadre est idyllique, l'encadrement très professionnel et attentif au niveau technique et physique de chaque élève. Et puis Aonang ne laisse pas indifférent…
J'espère pouvoir revenir rapidement.
Accommodation
We have different standards of accommodation to choose from. Choose a rate that suits you and we will make all the arrangements so you can focus on training.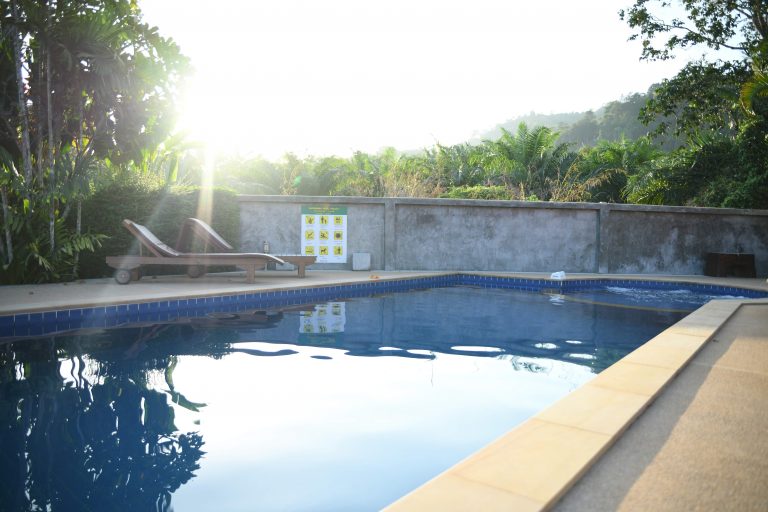 Contact Us
Get in touch to find out more or to make a booking. We speak English and French. Send an email to emeraldgym@gmail.com or fill in the form below and we'll get back to you as soon as possible. You can also reach us on +66835483850 by call, text or Whatsapp.